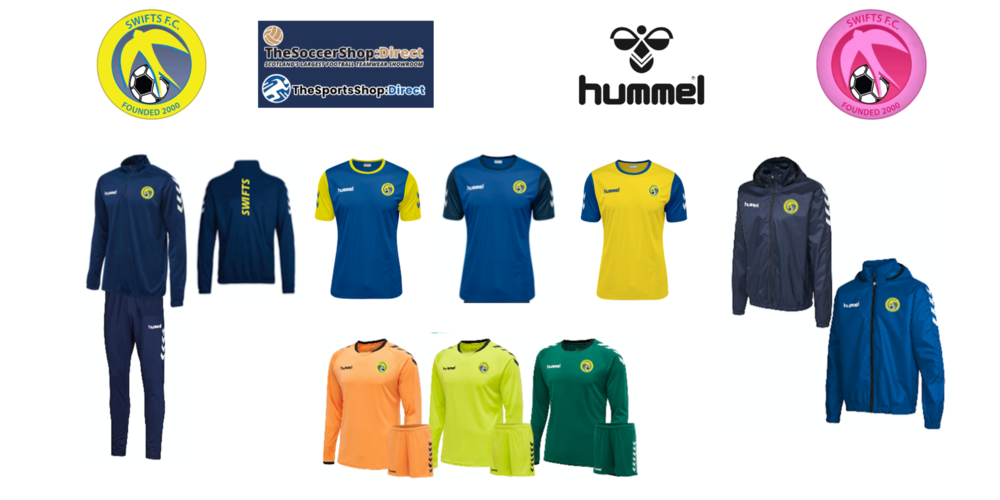 We are delighted to announce our new partnership with The Soccer Shop and Hummel.
The Soccer Shop, a local business based in Rosyth, will be our main provider of match day and training kit as well as any other equipment requirements we have in the future.
We have researched several suppliers and kit manufacturers over the past couple of months and have decided that Hummel via The Soccer Shop provides the best fit for the Swifts as we continue to grow on and off the field.
The Hummel kit is a quality product available in a large range of club colours. It is also a manufacturer not used by many other local teams which allows the Swifts to be more distinctive in the footballing community.
We hope you all like the look of our new kit and to celebrate we will be issuing a new training kit to all members over the course of the coming months.
Further details to follow on how we plan to roll out the kit replacement programme.
MTS
Back to news